Our pages are now ready to be published and indexed by search engines. Head over to your Index page. To publish the page, hit the Share button, and toggle on Public access:

Your page is now live!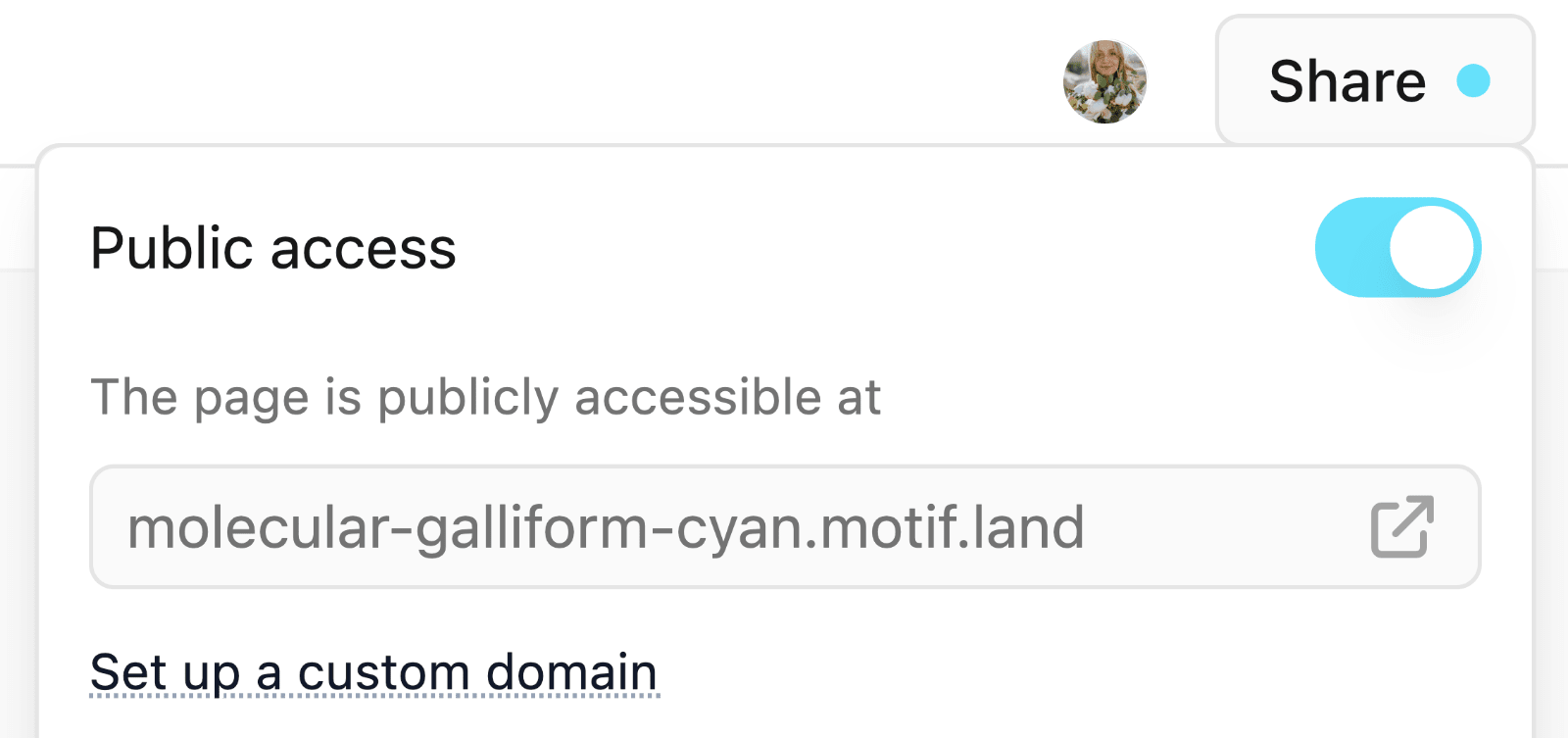 Do the same for your My first post page.
Publish to a *.motif.land subdomain
Below the toggle, you will see a URL at which your page is live. Open it by hitting the icon next to the URL. By default, pages are hosted on a Motif subdomain, automatically generated when a project is created (here, it is molecular-galliform-cyan.motif.land, but it will be unique to your project). You can claim your own subdomain in the project settings, under the General tab (hit for quick access).
In addition to Motif subdomains, let's set up your site to be available at your own custom domain.